David Hill, C.M., Q.C.
Ottawa, Ontario
Founding Partner, Perley-Robertson, Hill and McDougall LLP
Biography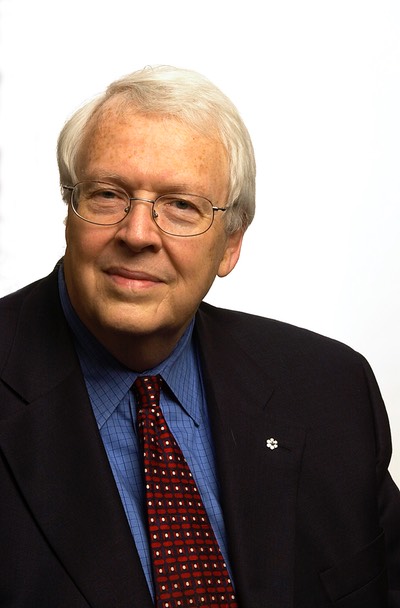 David, a native and lifelong resident of Ottawa, graduated from Queen's University with an undergraduate B.A. and with a degree in Law, was a founding partner of one of Ottawa's leading law firms, Perley-Robertson, Hill & McDougall LLP, where he continues to be a leader in the firm. A Member of the Order of Canada and a Queen's Counsel, he has been involved in a large number of volunteer activities holding directorships and officer positions at all levels – national, provincial and local – particularly in fields of health, law enforcement, education and politics. He has lectured extensively and is an author. David is the recipient of multiple honours, including the Queen Elizabeth II Diamond and Golden Jubilee Medals, 125th Anniversary of Confederation of Canada Medal, Canada Volunteer Award Certificate of Merit, Ottawa United Way Community Builder Award, Gordon F. Henderson Award of the County of Carleton Law Association and many others. He is an Honourary Life Member of four national and one Ottawa organization. He is a member of the Board of Directors for the Help Our Students Program, to which he was attracted by its mission of assisting Ottawa students to remain in school and graduate from high school, and has volunteered his legal and administrative talents to our organization.