Don Stephenson
Ottawa, Ontario
Chief Negotiator, Canada-India Comprehensive Economic Partnership Agreement
Biography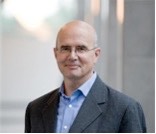 Don Stephenson joined the federal Public Service in 1981 and held several senior positions at Consumer & Corporate Affairs Canada, Industry Canada, Western Economic Diversification, Heritage Canada, Foreign Affairs and International Trade. In 2002-2004, he was Assistant Secretary to the Cabinet, Economic & Regional Development Policy, Privy Council Office. He then became Ambassador and Permanent Representative of Canada to the Office of the United Nations and the World Trade Organization in Geneva. He served for two years as Chairman of the Non-Agricultural Market Access (NAMA) trade negotiations. Mr. Stephenson was Assistant Deputy Minister, Trade Policy and Negotiations, from September 2008 until his retirement in September 2011.
He continues to serve as Canada's Chief Negotiator for the Canada-India Comprehensive Economic Partnership Agreement and lectures at the Norman Patterson School of International Affairs and the Centre for Trade Policy and Law.
Don is the Vice-President of the Help Our Students Program.