The Honourable James B. Chadwick, Q.C.
Ottawa, Ontario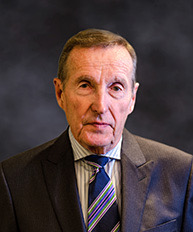 Biography
Currently a mediator, arbitrator and facilitator with Ottawa Dispute Resolution Group.
Appointed to the Supreme Court of Ontario, High Court of Justice on June 7, 1988. Following the merger in 1990 of the Supreme Court of Ontario with the County and District Courts, he was reassigned to the Eastern Region.  He was Regional Senior Justice for Eastern Ontario from December 1994 until June 2000; also served as acting Regional Senior Regional Justice for other periods.
Over his career, he had been involved in numerous community activities, including Governor of Algonquin College and a member of the Board of Directors of the Canadian Council on social Welfare.